PASSION FOR TRAVELS
A careful selection of destinations specially chosen to offer you every time unforgettable holidays at affordable prices.
We build individual or groups experiences, proposing accommodation in hotels of different types.
We do not have pre-packaged solutions, but we build paths according to your tastes and needs or proposing always original experiences, combining them with the tourist offer of the territory.
Whether it be individual services or tailor-made packages, we choose serious, reliable and specialised suppliers of their sector as guides, drivers, boatmen, restaurators, hoteliers, all with a common denominator: the passion for the territory.
This is why our travel agency is what you are looking for!
We will introduce you to unforgettable sceneries, places rich in wonderful natural resources, historic courtyards and churches.
We will recommend the best restaurants and most popular places to visit.
All this thanks to our expertise, our constant updates on the territory in which we live and our privileged position in the center of the city of Angera, located between the Alps and the Lake Maggiore, on the border between Lombardy and Piedmont, a few steps from Switzerland.
Discover the parks and botanical gardens, combining a boat tour to the  Borromeo Islands.

Visit quiet lakeside villages: Angera | Orta | Stresa | Arona.

Val d'Ossola, guided visits to discover flavours or practice sports in breath-taking scenery sleeping in refuges high up in the mountains

Cities tours to Milan, Como, Locarno and Lugano combining culture and flavours.

Choose Liguria and fishing villages.
 "If you can dream it, you can do it", Walt Disney said. No request for us of the Piazzetta del Mondo is too big or too small to give you your dream vacation.
In 2007 Elena Merla found the company "La Piazzetta del Mondo", a travel and tourism agency.
Soon Elena also creates the brand "Regali Momenti", under which groups the activities of organizing events for individuals and companies, promoting the territory of Lake Maggiore mostly as wedding destination.
In 2017 the agency began to take care of incoming tourism, welcoming leisure and business groups.
Tourism as a work for Elena arrives not by chance but by choice… Tourism are the memories of her with a notebook where it pin routes on Lake Maggiore, tourism are the many journeys made since childhood.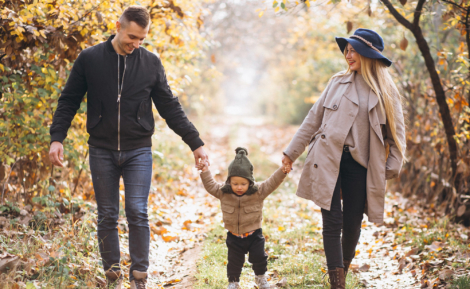 La Piazzetta del Mondo is not only journeys and dreams, but also events. Regali Momenti is a brand born in 2010, with the intent to give life to the division events de La Piazzetta del Mondo, which serves both the young couples who are going to face the magical moment of "I Want It", both the market of private and corporate events , even passing the team building business.
Our task is to give you special and unforgettable moments, whether on holiday, at your wedding or in a business meeting.
We believe in the power of the jounrey, which gives to those who perform unique sensations and unforgettable memories, which are never equal. For every traveller a trip is an experience to himself, the same journey is never the same for two different people and even for the same person. Discover all the trips you can arrange with us!
Being first of all travelers makes us able to tell you goals and make you live stories that you have not yet lived.